"When it comes to enhancing Leadership Development within an organization, there are many consultants available to select. Having the opportunity to work with Jon over the past few years has been enlightening. With Jon's expertise we discovered great hidden talent within our own company. He worked with nearly 50 leaders in our organization, today 70% of those leaders are considered as "Distinguished" amongst their peers and our executive team.
I would proudly partner with Jon time and again, he is impeccable with his word, and in my opinion, there is no greater quality of one's character."
–Barbara Francis
V.P. Human Resources
SC Fuels
---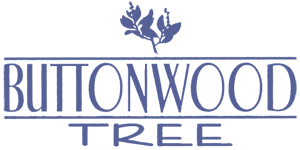 "Jon Wampler is one of the best business minds I have had the pleasure to know and work beside. High on integrity, business ethics and directness, there is no individual I would recommend more for a corporate consulting assignment or director's seat."
–Jack Norberg
Managing Partner
Buttonwood Tree Management, LLC
---
"I believe Jon is among the premier executives in the managed care industry. Jon's strength is his ability to coach people and provide clear direction."
–Jeff Folick
President
Bravo, Inc.
---
"I attended a year-long monthly corporate leadership development course created and facilitated by Jon. There were 22 employees from SC Fuels selected to participate. We discussed books and theories on leadership, ethics, communication and equality. Jon helped us polish our presentation skills and led us through some challenging exercises designed to tackle real issues the company is facing. The whole team emerged empowered to work collaboratively as leaders of SC Fuels."
–Robin LaFerrara
Sales Manager/CRM Manager
SC Fuels
---

"I retained Jon Wampler as an expert witness on behalf of a doctor in a dispute with an insurance company payor. I enjoyed working with Jon. He was thorough, straight forward, credible and highly knowledgeable. He was easy to work with. I thought he made an excellent witness. Jon would be one of my very first choices to act as an expert witness in any dispute involving a medical payor."
–Bruce R. Corbett
Corbett, Steelman & Specter, A Professional Law Corporation
---

"UCI and our students have benefited from your support of the School of Humanities, College of medicine,CEO Roundtable, and UCI Foundation(trustee), and your support at student events and lecturing."
–Ralph Cicerone
President
National Academy of Science
Former Chancellor
University of California, Irvine
---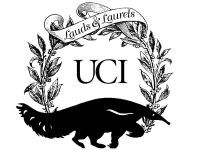 "Jon is the paragon of philanthropic leadership….He is creative, forward thinking, and passionate about his ideas, yet supportive of the final goals and objectives of the university.
–Speech honoring Jon Wampler
University of California, Irvine
Lauds and Laurels Award Ceremony
---

"I have consulted with Jon on issues ranging from development to public relations to crisis management. He has been a outstanding and valuable resource, and is clearly adept at analyzing situations, making tough decisions and finding positive outcomes. His forte as a leader is his ability to nurture the strengths of others. Jon is a communicator, a real people person. He is very decisive when needed and he is fair. He is skillful in reaching compromise or building consensus. He is a tireless worker and will do what ever it takes."
–Dan Guerrero
Athletic Director
UCLA
---
"I have known Jon Wampler since 1993. I have had the opportunity to collaborate with him and build great things and I have been an adversary as well. Irregardless, he is a person one can trust. He is innovative, tenacious, visionary, gregarious and very, very extroverted. Jon talks just to about anyone, but he makes sense. He can command respect from his followers and superiors alike. He is a man you want to have by your side in good or bad times."
–Alvaro R. Montelegre
President
Muro Group, Inc.
---

"I have worked with many different leadership styles during my career, but none come close to yours. Never forget you are a true leader…what the others can't even begin to understand."
–David Barr
Chief Financial Officer
Pacificare of California, Inc.
---

"Jon was a trusted advisor to Ned and the management team at Portico and really added a ton of value. He is also a great guy with deep, successful experience in healthcare on both the plan and provider side."
–John Loftus
Managing Director
ICG
---
"I have been married to this amazing man for 40 years. There is no one more integral than Jon Wampler."
–Susan Wampler
Please contact Jon at 949-933-8823 or jon.wampler@gmail.com to discuss how he can help you meet your goals.